HUTB Organizes Fire Safety Drills in North Campus
2020-12-04 17:39:09
On the afternoon of December 1, HUTB held a fire safety drill on the west lawn of Duxing Building and in Building 3, Boyayuan Student Apartment on the North Campus, in an effort to further strengthen the teachers' and students' fire safety awareness and improve their self-rescue ability in case of fire dangers. North Campus Management Committee, Security Division, Student Affairs Division and other departments and some student representatives participated in this drill.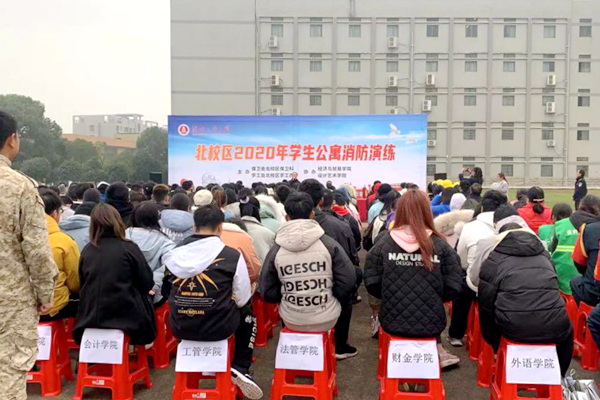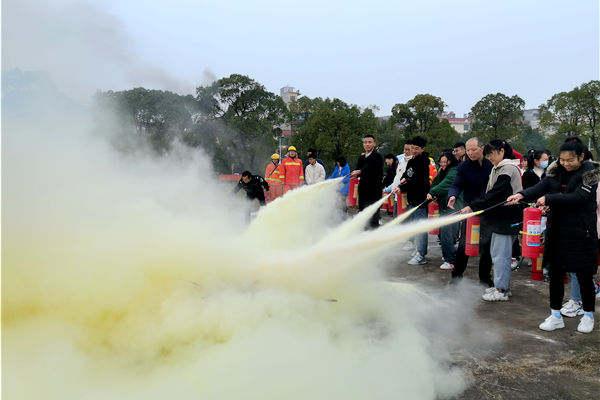 Mo Xiangyi, Executive Deputy Director of North Campus Management Committee, announced the official launch of the fire drill. Mr. Yu, an instructor of the Leifeng Fire Service Team of Wangcheng District gave a special training on fire safety to the teachers and students on the site, expounded the knowledge of fire safety as well as the functions and usages of fire extinguishing equipment, and organized the teachers and students on the site to conduct fire fighting drills successively in groups.
Then, an emergency evacuation drill was held in Building 3 of Boyayuan Student Apartment. With the sound of the alarm, all the staff at different posts cooperated with each other to quickly organize fire extinction and evacuation. The entire drill was carried out in an orderly, compact and efficient way.
This drill has popularized fire-fighting knowledge among teachers and students, improved their fire prevention and self-rescue abilities, and laid a solid foundation for creating a safe and harmonious campus. (Written by Jiang Yongli from Beijin College and Photo by Liu Linsen from Student Affairs Division)