HUTB Holds Fourth Cultural Show to Celebrate the 100th Anniversary of the Founding of the CPC
2021-07-15 11:15:47
On the evening of June 29, the fourth cultural show celebrating the 100thanniversary of the founding of the Communist Party of China was held in the Students Activity Center of the North Campus. Themed by "A Hundred Years Reflecting the Initial Heart and Moving Forward in Youthful Days", the cultural show presented a gift to the great Communist Party of China with passionate enthusiasm.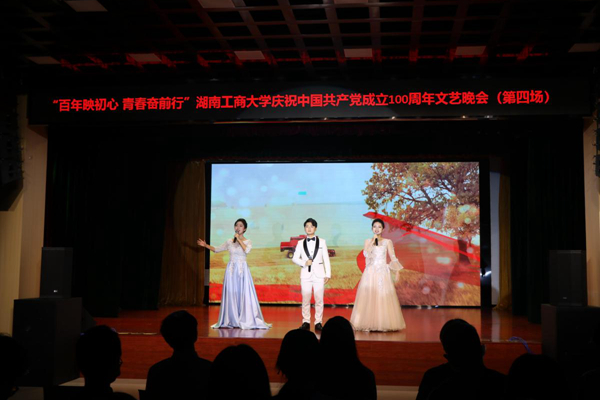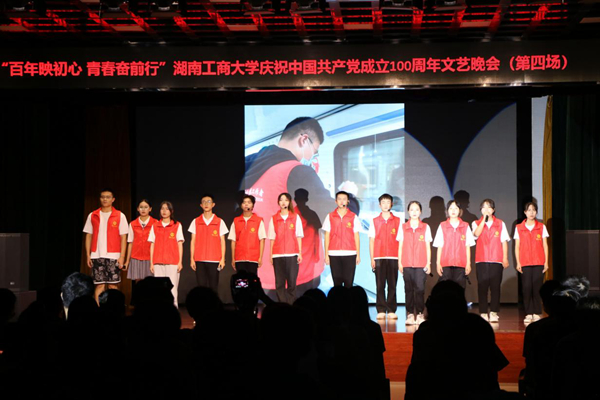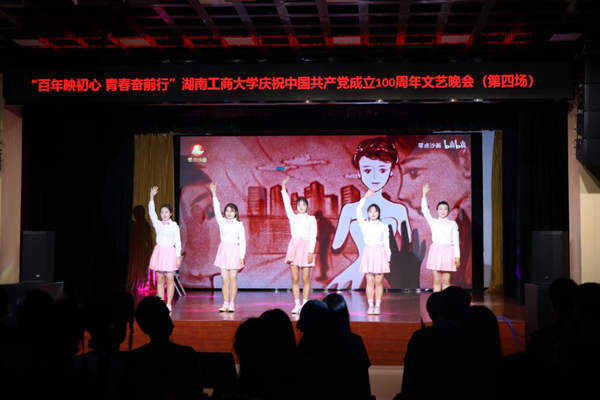 The show officially kicked off in the song full of deep love for the motherland- On the Field of Hope, and the audiences reviewed the history of the Red Revolution in the past 100 years and went over the eventful years under the lead of recitation China under the Moonlightand First Light of Morning; the song Your Answersang out the indomitable and tenacious spirit of the Chinese people under the epidemic; Dancing Youthreflected the vigor and vitality of HUTB students; Sit at the same tablepresented a beautiful memory of youth campus; the song My People, My Countryand Sunshine Roadhave placed good wishes for the future of motherland and strengthened the belief in following the Party; recitation We Are Young Volunteersand sign language performance Brightest Star in the Night Skyshowed the sense of mission of Chinese youth to strive for a better life; Do Not Forget Your Initiative Mind by the choir of college students loudly inspired all teachers and students to keep moving forward under the banner of the Communist Party of China.
Finally, the art troupe and choir brought the recitation There Is a Songand the chorus There is no New China without the Communist Party. The audience eagerly waved the red flags and the Party flags in their hands, presenting a bright prospect for China's future, a sincere blessing for the centennial birthday of the Communist Party of China, a firm belief in the leadership of the Party, and a beautiful vision for HUTB to achieve the career development goal of "Three Upgrades and Three Highlands" and strive to build an innovative first-class technological and business university with distinctive characteristics. At this point, the cultural show ended successfully. "A Hundred Years Reflecting the Initial Heart and Moving Forward in Youthful Days". Let's wish the motherland more prosperity tomorrow!