[People's Daily] College Student Wins 14,000 Eggs! She Makes a Decision…
2020-09-24 17:27:52
Notlong ago,
acollegegirl,surnamed Luo,
accidentallywon 14,000 eggs.
She made a decision
to donate 10,000 ofthemto
the children in primary schools in her hometown.
Recently,
the donated 10,000 eggs
were delivered to XinkouPrimary School and Central Primary School
in Shanchahe Town, Anxiang County, Changde City,
where the children happily ate those eggs.
As she watched the children
gulping down boiledeggs, scrambledeggs, and steamedegg custards,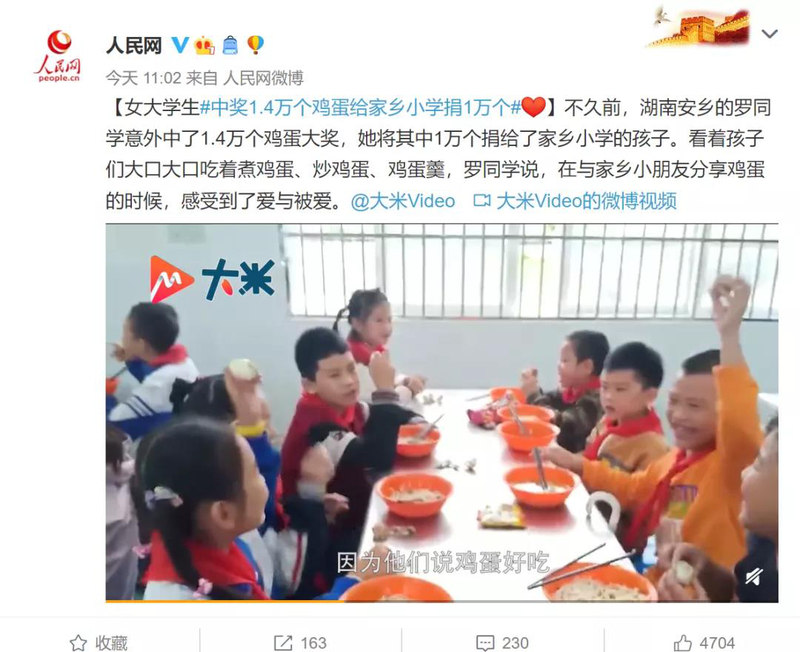 Luosaid
she felt the trueessence of loving and being loved
through sharing eggs with the children in her hometown.
The remaining 4,000 eggs
were sent toher family,
with which she madean "egg feast".
She also presentedsome eggs to
her relatives and friends.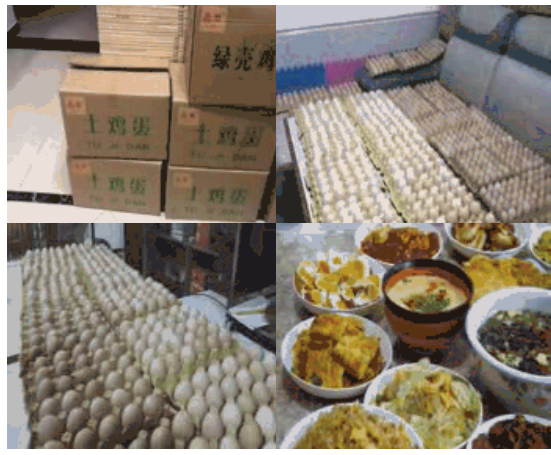 Luo said
she wasa "lucky girl"
whohad won several awardssinceshe entered the university,
and she hopedher good fortune would bring joy to more people.
What she did has been praised by the majority of netizens.