[Xiaoxiang Morning Herald] Academician Chen Xiaohong Mourns Academician Yuan Longping: His Lofty Character Inspires Me to Be Upright and High-minded in Research
2021-05-25 11:16:08
On May 24, teachers and students of HUTB mourned Academician Yuan Longping by various means.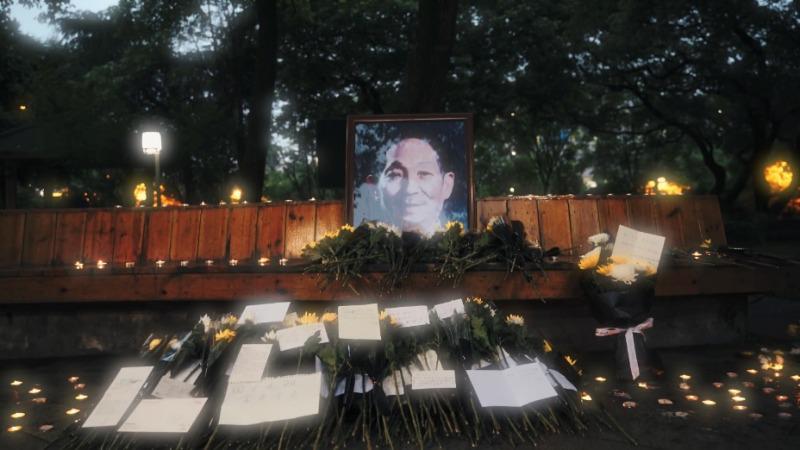 On the morning of May 24, as representative of academicians in Hunan, Chen Xiaohong, Party Secretary of HUTB and CAE Academician, attended the farewell ceremony for Mr. Yuan Longping at the Mingyangshan funeral parlor in Changsha. "Academician Yuan Longping and I got acquainted more than 20 years ago. Everything about him is still vivid in my mind. I am deeply moved by his patriotism, care for people, goodness, professional ethics, wisdom and simplicity." "I admire his spirit and character. He is a great man of chivalry, and performed immortal feats. As an academician, I will always follow his example! Inheritance is the best memorial. I and all the teachers and students of HUTB will study and inherit his lofty moral character of caring for the fate of his nation and benefiting mankind, his innovative spirit of continuous self-renewal and being bold in scaling heights, his will of struggling through thick and thin and persistent pursuit, and his lofty sentiment of being unpretentious and contributing to society. We will carry forward his deep love for the motherland, maintain the pride, ambition and moral integrity as a Chinese, root ourselves deeply in our motherland, keep on learning and working as long as we live, be high-minded in research, and transform our research achievements into more benefits for the nation," said she.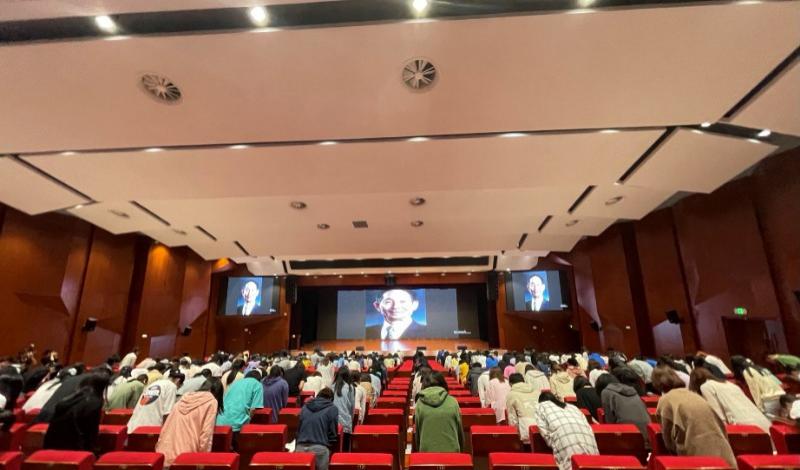 The Party Committee of HUTB issued the Notice on Calling on Teachers and Students to Learn from Academician Yuan Longping, held a memorial service at the campus, and arranged for teachers and students to watch the film "Yuan Longping". Some teachers and students laid flowers to pay their homage to Yuan Longping in the designated place at the Mingyangshan funeral parlor. Sophomore Deng, born in a village in Yiyang, got up at 6 a.m., and after a long journey by metro and bus, she came to the funeral parlor just to lay a flower. "My father called me yesterday. He asked me to bid farewell to Grandpa Yuan on behalf of him and others of our village," student Deng said with tears in her eyes. Those who didn't make it to the off-line ceremony watched the on-line memorial service for Yuan Longping.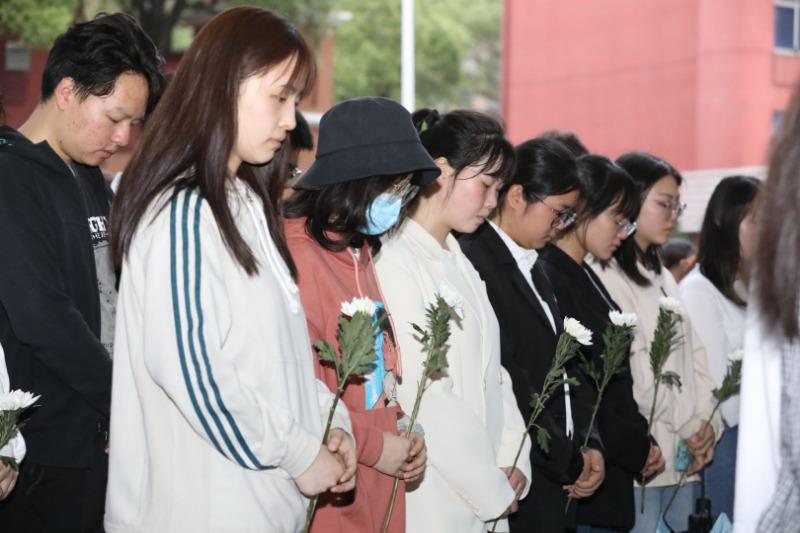 Many teachers and students mourned Academician Yuan Longping through in-house memorial service, on-line condolence and expression of their grief on Wechat. "There is no end in Academician Yuan's cause, which will inevitably achieve magnificent progress. His legacy will be as bright as the asteroid named after Yuan Longping," said Yang Gang, a teacher of the School of Mathematics & Statistics. "In memory of Academician Yuan Longping, Du Shenzhong, a teacher of the School of Foreign Languages, wrote a poem: "Yuan Longping, the modern-day version of Shennong, spent his life pursuing high-yield hybrid rice strain, and will be remembered for his uprightness and conscience. Braving rain falling from the sky, thousands of people took to the street to bid farewell to the great man."