A Delegation Led by Xiao Zhengbo, Deputy Mayor of the Changsha Municipal People's Government Surveys HUTB
2022-06-24 17:38:45
On the afternoon of June 24, a delegation led by Xiao Zhengbo, Deputy Mayor of the Changsha Municipal People's Government, surveyed HUTB. Chen Xiaohong, CAE Academician and HUTB Party Secretary, Xiao Xiaoqin, HUTB Vice Party Secretary, and Liu Guoquan, HUTB Vice President, met with the delegate led by Deputy Mayor Xiao Zhengbo. The two sides had discussions at Conference Room 206 in the Technology Building. Wang Xinliang, Deputy Secretary-General of the Changsha Municipal People's Government, Sun Chuangui, Director of Changsha Municipal Education Bureau, Cai Feng, Head of Yuelu District, Xu Hongjian, Head of the Comprehensive No.4 Department of the General Office of the Changsha Municipal People's Government, and heads of relevant departments of both sides attended the meeting. The meeting was chaired by Vice Party Secretary Xiao Xiaoqin.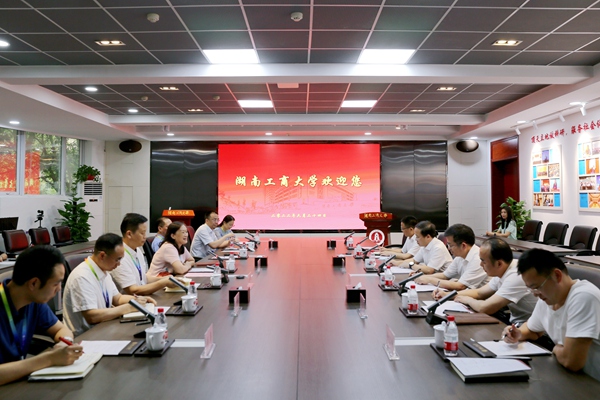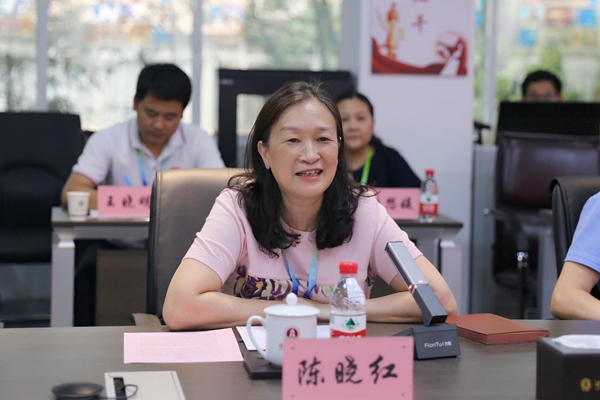 Chen Xiaohong, CAE Academician and HUTB Party Secretary, delivered a welcome speech at the meeting, and extended a warm welcome to the delegation led by Deputy Mayor Xiao Zhengbo. She said that in recent years, HUTB has conformed to new development trends in the era of digital economy, adhered to the education philosophies of the integrated development of "new engineering courses + new business courses + new liberal arts courses" and science courses, advanced the layout of new schools and new institutes, and vigorously promoted the development of reform construction. In this process, HUTB's comprehensive strength and social influence are significantly enhanced. She introduced the construction progress of high-level scientific research platforms, including National Center for Basic Science, Xiangjiang Laboratory, State Key Laboratory Breeding Base of Data Intelligence and Smart Society and Changsha Artificial Intelligence Social Laboratory. Secretary Chen Xiaohong thanked the Changsha Municipal Committee of the Communist Party of China (CPC) and the Changsha Municipal People's Government for long-standing support. She said that HUTB will further boost the talent training quality and social service capabilities, and make greater contributions to implementing the "strong provincial capital" strategy and supporting the high-quality development of Changsha City.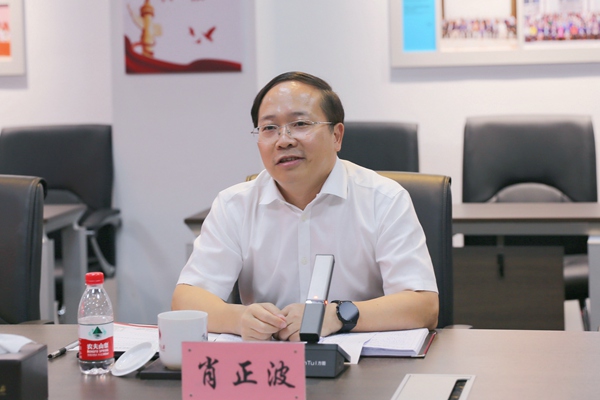 At the meeting, Deputy Mayor Xiao Zhengbo elaborated on the recent remarkable achievements made by Changsha City in economic and social development, education, culture and people's livelihood. He said that he studied in HUTB more than 20 years ago, which left an unforgettable memory. He was very excited to come back to HUTB. He looked back on his college experience, expressed gratitude to HUTB and teachers, and was heartened by the recent leapfrog development in scientific research, talent training, entrepreneurship and innovation. He said that Changsha City will adhere to the philosophies of "high-quality education and services", and provide HUTB with strong guarantee and support in local services, education services, employment services, campus safety, and epidemic prevention and control. All participants had an in-depth exchange of views on resource sharing and city-school cooperation.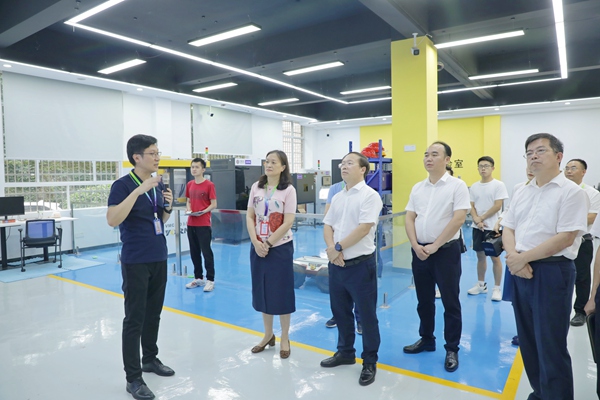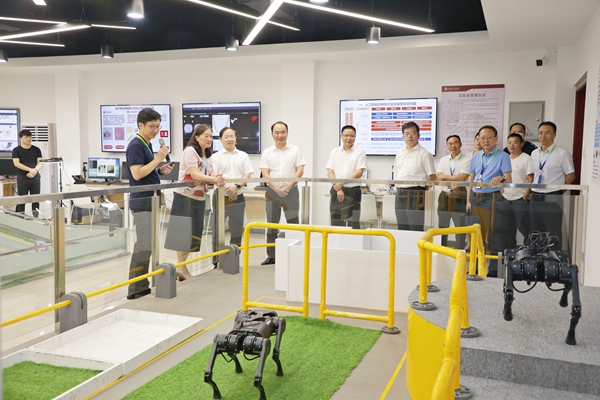 After the conclusion of the meeting, the delegation led by Xiao Zhengbo visited National Center for Basic Science and State Key Laboratory Breeding Base of Data Intelligence and Smart Society in the Technology Building, and Chufeng Academy, Sports Center and Qiushi Academy in the Economic Management Complex, and spoke highly of the development achievements made by HUTB under the guidance of Academician Chen Xiaohong. (Written by Yang Lei and photo by Zhang Gaoyang and Ling Haotian)