HUTB Welcomes Undergraduate Class of 2026 and Postgraduate Class of 2025
2022-09-11 16:58:28
The fragrance of sweet-scented osmanthus permeates the campus, and the golden September welcomes the new faces. From September 10 to 11, more than 6,400 undergraduates and postgraduates from across China enrolled this year came to HUTB to start their study. Chen Xiaohong,CAE Academicianand Secretary of CPC HUTB Committee,Xiao Xiaoqin, Deputy Secretary of CPC HUTB Committee, Yang Liangqi and Gan Dejian, Vice Presidents of HUTB,as well as other leaders visited the freshmen, inspected and guided the on-site registration work, and extended greetings to the staff and student volunteers.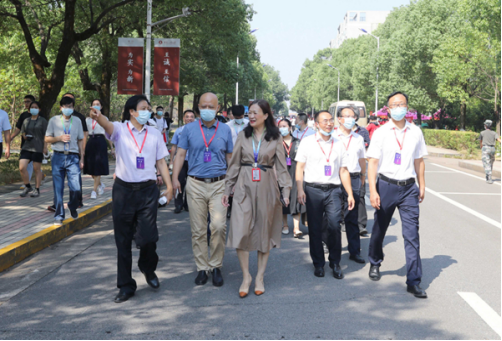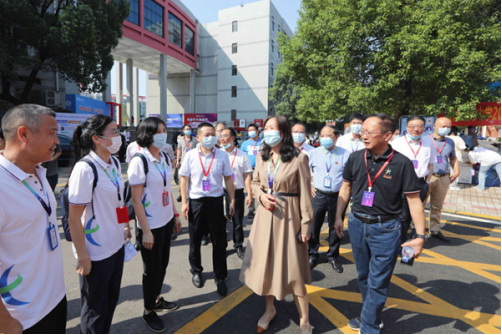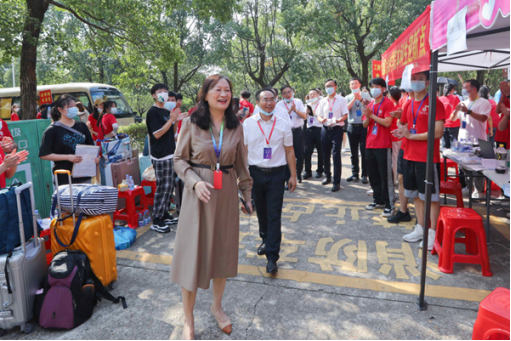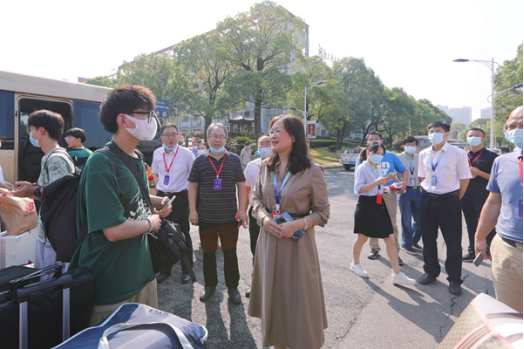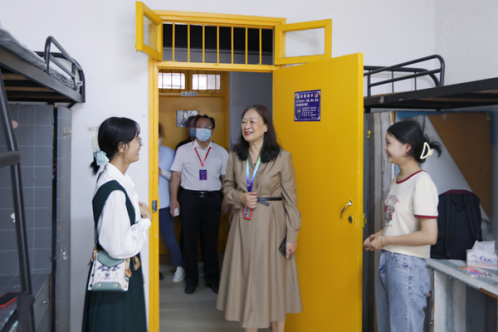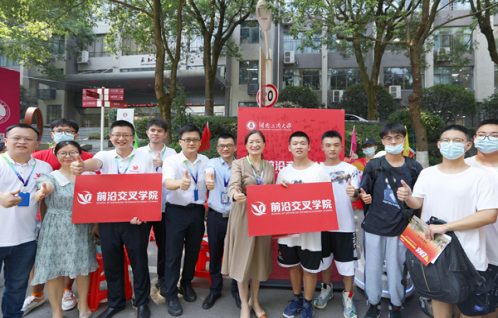 During the two days, HUTB strictly implemented the requirements of epidemic prevention and control, and carried out the work of "measuring body temperatures + showing two health codes + showing nucleic acid test results" at the university's entrance. On both sides of campus roads, student volunteers stuck to their posts, enthusiastically handing out maps, guiding roads, clearing traffic and helping freshmen carry their luggage. At the registration site, the staff carefully carried out registration consultation, qualification examination, material sending and receiving, anti-fraud publicity, etc. In the student apartment building, the janitors patiently and meticulously handled the formalities for the freshmen and led them to their dormitories.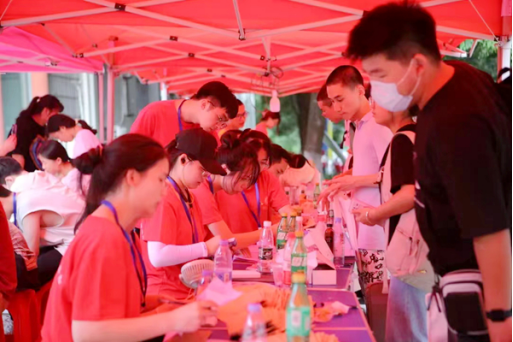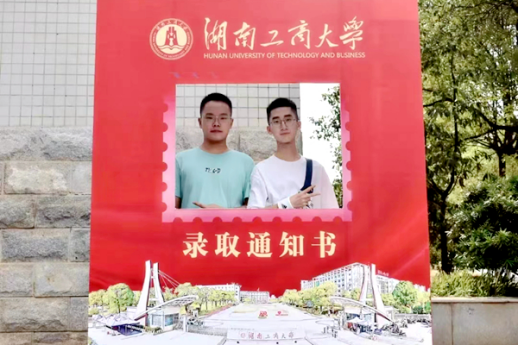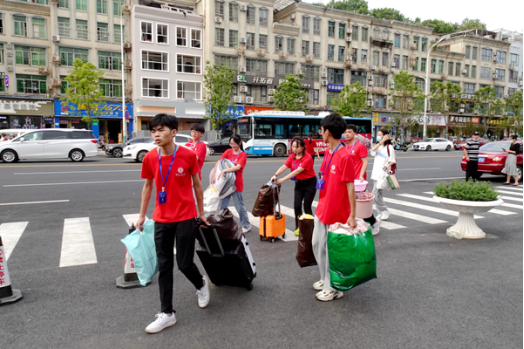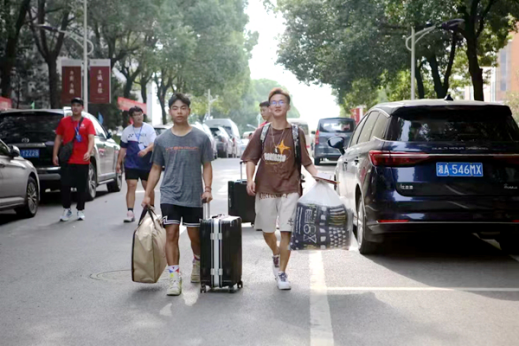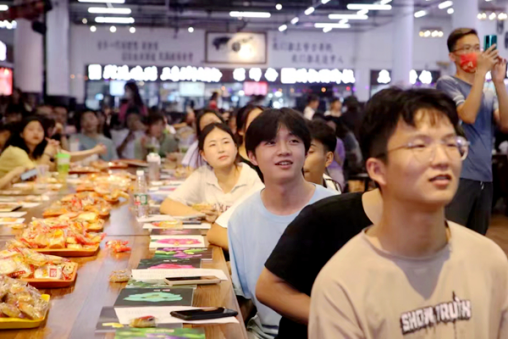 A rest area was set up at the registration site, equipped with refreshing herbal tea, which made the freshmen feel the warmth of home. The campus is full of welcome banners, creative placards and posters and cultural walls for taking pictures, creating a jubilant atmosphere. In the evening of the Mid-Autumn Festival, HUTB held a Mid-Autumn Festival celebration for the students.
To provide the freshmen with travel convenience, HUTB arranged six buses to pick up the freshmen at Wangchengpo Subway Station (West Bus Station) and drop them off at the North and South Campuses. Field receptionists and student volunteers provided meticulous services by directing the way for the freshmen, measuring their body temperature, carrying their luggage and helping them get on the right bus. HUTB also arranged 4 shuttle vehicles on the South Campus, 11 shuttle vehicles on the North Campus, and temporary round-trip vehicles between the two campuses.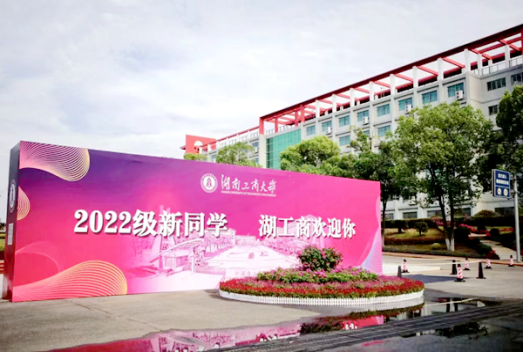 The welcome ceremony was a warm and pleasant one. The Undergraduate Class of 2026 and Postgraduate Class of 2025 took group photos with slogans in their hands, keeping the beautiful moment of their first day at HUTB. Students from all over the world gather in HUTB, where they will enter a new stage of study and embark on a new journey in their life.(Written by Yang Mei and Tao Jingsi and Photo by Zhang Gaoyang and Tu Hua from the New Media Studio)