An On-site Survey in HUTB Carried Out by the Provincial-level Civilized Campus Expert Group
2022-11-18 10:32:58
On the afternoon of November 17, an on-site survey in HUTB was carried out by the provincial-level civilized campus expert group led by Shi Hai, director of the Second Civilized Publicity Division of the Publicity Department of CPC Hunan Provincial Committee. The symposium was moderated by Vice President Gan Dejian, and Xiao Xiaoqin, Deputy Secretary of CPC HUTB Committee, Gan Dejian and Yi Mianyang, Vice Presidents of HUTB, and heads of relevant functional departments also attended the event.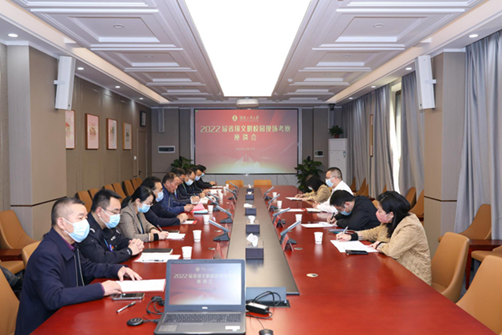 Deputy Secretary Xiao Xiaoqin introduced to the expert group HUTB's recent series of activities of studying, propagandizing and implementing the spirit of the 20th National Congress of CPC, and the related situations of its participation in hosting the 2022 International Engineering Science and Technology High-end Forum and the 14th China Engineering Management Forum and the 2022 World Computing Congress Sub-forum. The CPC committee of HUTB fully pays attention to establishing a provincial-level civilized campus through "cultivating positive work style, advocating good study style, improving teaching quality, and seeking innovative development", and creating a new campus atmosphere on the basis of "making the party style, school spirit, teaching style, study style and cultural style with a new look", and adheres to the university-running idea of integrated development of "new engineering courses + new business courses + new liberal arts courses" and science to build HUTB into a perfect campus in the aspects of innovation, culture, art, sports, digitization and intelligence, environmental protection, and happiness, and to construct the APP of digital intelligence campus version 3.0, and promote civilization literacy education, so that students can become excellent, diligent, and civilized persons.
Director Shi Hai emphasized the relevant contents and requirements of this provincial civilized campus inspection work. He encouraged the leaders of HUTB to share more good experiences and practices in the construction of civilized campuses, including institutionalized specific contents and measures, so as to jointly promote the integrated development of civilization creation and civilization co-construction.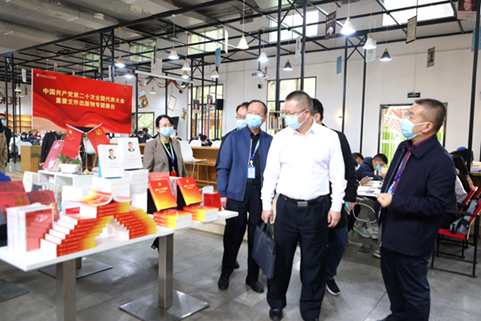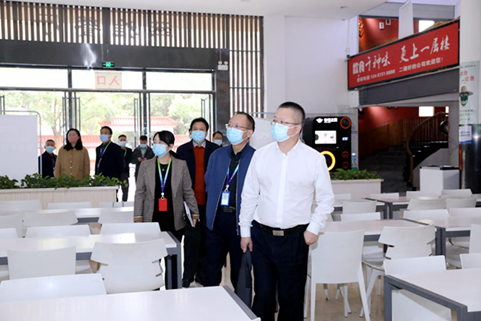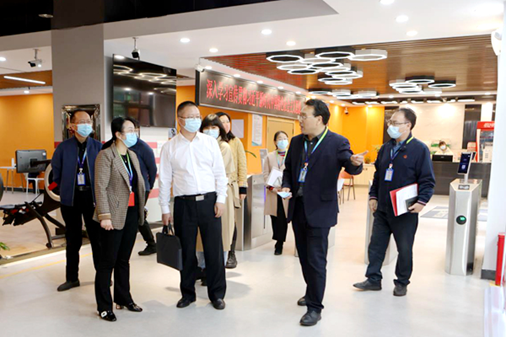 At the end of the symposium, accompanied by the leaders of the university, the expert group made an on-site investigation of Xiandechuangke Academy, Cuiya Canteen, Xiande Student Apartment, Education Center for Student Mental Health, Sports Activity Center and other places of the university, and learned about the measures and effects of civilized campus construction work of HUTB. The expert group highly praised HUTB for its efforts in propagandizing and implementing the spirit of the 20th National Congress of CPC and the Xi Jinping thought on socialism with Chinese characteristics for a new era, cultivation and promotion of socialist core values, the education of students' civilization and quality, the construction of campus infrastructure, campus greening and environmental protection, the civilized creation of student apartments, and the education of students' mental health. (Written by Zhang Gaoyang and He Xuan, photo by Yang Lei, Tu Hua, Lu Yuyi and Chen Yu)