HUTB 2021 Teacher Training Course Successfully Concluded
2022-01-11 11:49:53
The Party Committee Teacher Affairs Department, the Personnel Division and the Teacher Development Center organized activities for well-rounded development and a gathering on January 8 for nearly 100 faculty members and staff who joined HUTB in 2021.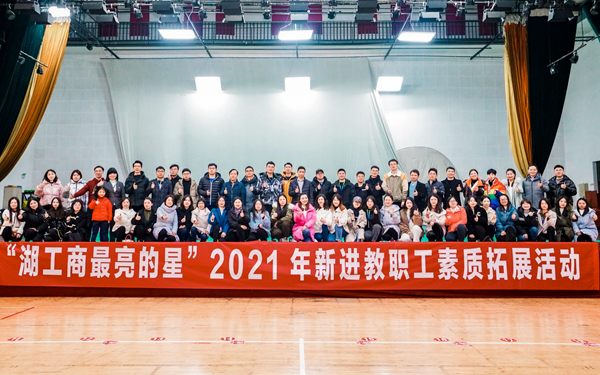 The activities for well-rounded development were held in the gymnasium. There were five team sub-events, namely, "Dragon Traveling the World", "In the Same Boat", "Retracing the Long March", "Frisbee Target Shooting" and "Drumming and Bouncing the Ball." Each competition required a team of 10 people. The team members worked and planned together, encouraged each other and fought bravely for the championship. Despite their faltering performance at first, the teams kept getting better and successfully finished all the competitions. They've gained a better understanding of "teamwork, good communication, mutual trust and efficient completion" through the games. The activities fully demonstrated the teachers' high morale and their solidarity and fighting spirit.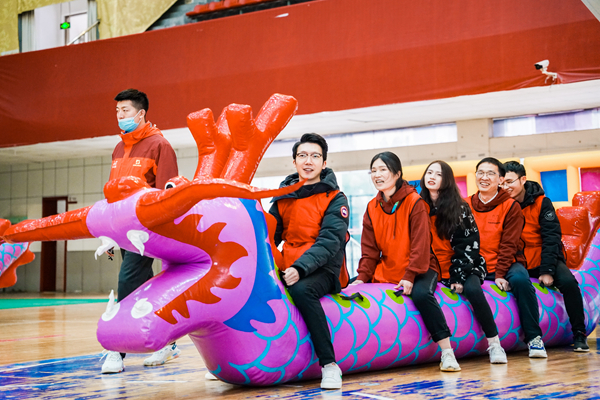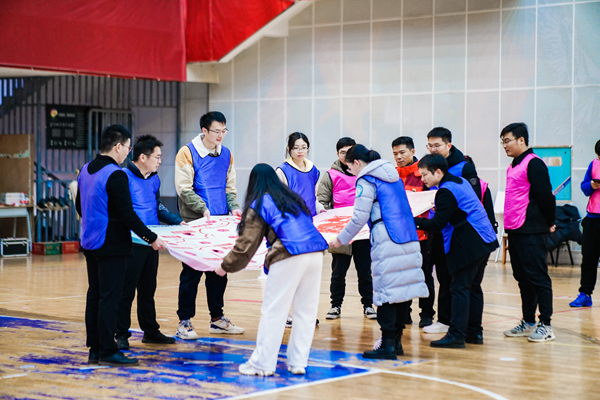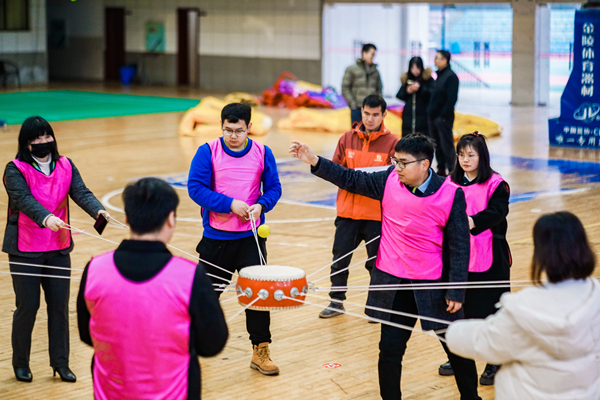 The 2021 New Faculty Gathering, "Brightest Star of HUTB" was held in Qiushi Academy, Economic Management Complex. The evening gala had four chapters, including "Recalling the Original Aspiration", "Dream Setting Sail", "Ode to Youth" and "To the Future".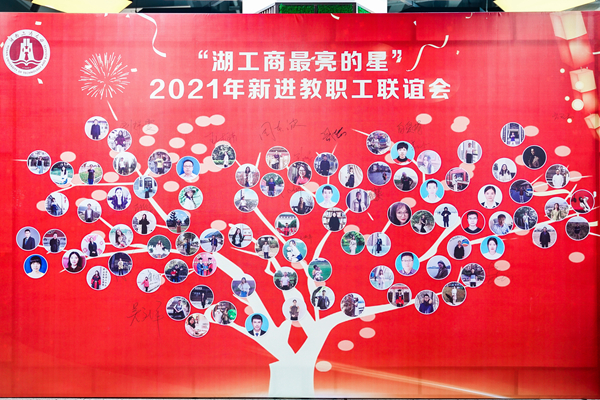 The gala started with the song Ballet in Spring, which ignited the passion of the audience. The poem recitation of Original Aspiration and The Motherland Will Never Forget showed the original aspiration of education that all teachers should stick to, the mission of "educating people for the Party and cultivating talents for the country" that all teachers should bravely take on, and the goal of cultivating all-round builders and successors of socialism. The chorus of Young Friends Get Together and When vividly depicted the energetic scenes of young teachers joining hands and striving for the strategic goal of "Three Advances and Three Highlands." The gesture dance The Brightest Star of HUTB in the Night Sky, the song and dance Bai Suzhen Under Qingcheng Mountain and the dance Priceless Sisters showed the vitality of the faculty and staff. Song Compilation, a guitar acoustic cover of Blue Parachute, and sketch Hi, Mom received applause, joy and tears. Scene poem recitation of Qinyuanchun and China in the Moonlight reminded the audience of the brave struggle of the motherland, and aroused their self-esteem and pride which are shared by all Chinese people. The gala was concluded in the chorus of Better and Better, where everyone expressed their joy and yearning for a better future in the singing.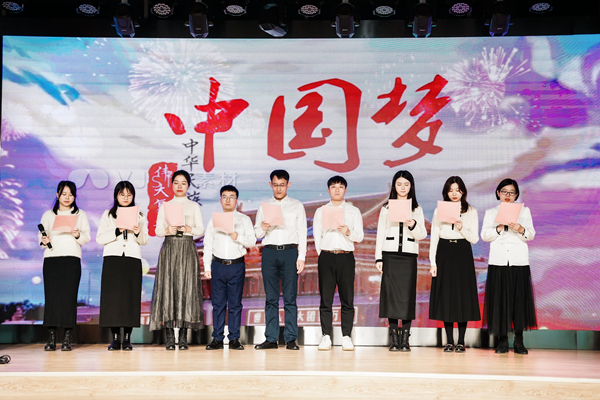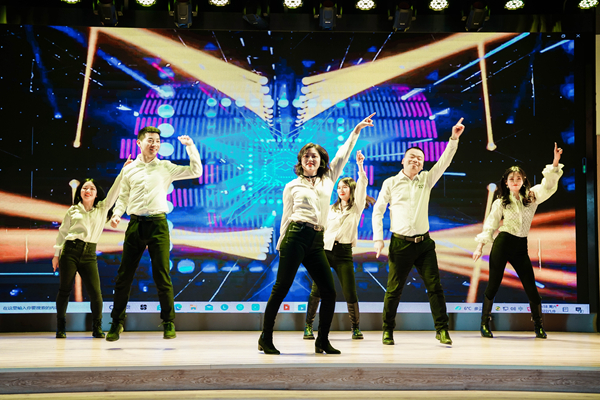 The third training course for new teachers in 2021 combined well-rounded development with fraternity, which not only enhanced the communication and understanding among the new teachers, but also showed the spirit of the new generation of HUTB people who work hard with confidence. It has further enhanced the sense of belonging, pride and happiness of the new faculty and staff, and inspired everyone to usher in a new chapter hand in hand. (Reported by Teacher Development Center/Tan Yue)