HUTB Holds Top 500 Enterprises Special Job Fair for 2023 Graduates
2022-10-27 15:27:12
HUTB held a special job fair for the 2023 graduates and a batch of Top 500 enterprises in front of the Economic Management Complex on the afternoon of October 25 to actively help graduates find jobs, build a communication platform between graduates and employers, and introduce outstanding talent to the enterprises.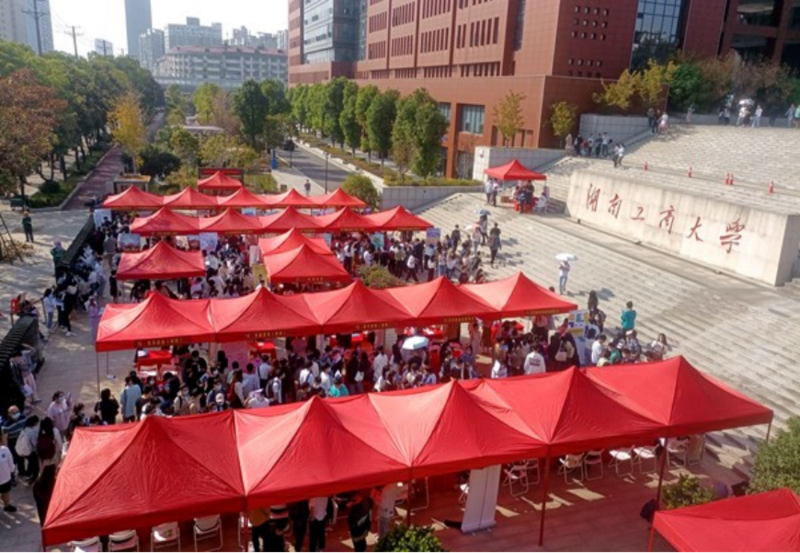 More than 40 enterprises were invited to the job fair, including China Railway No.5 Engineering Group Co., Ltd., Greatwall Information Co., Ltd., Zoomlion Environmental Industry Co., Ltd., Talkweb Information System Co., Ltd., Jiuzhitang Co., Ltd. and Suntown Technology Group Co., Ltd. Graduates on the spot, showed self-recommendation letters and resumes and actively introduced themselves to the recruiters, and were active to ask questions. The interviewers patiently and meticulously introduced their business scope, corporate culture, job responsibilities, salary and benefits, job promotion and improvement opportunities. They also carefully answered the questions raised by the students. Students formed long lines in front of the booths, and the job fair was held in an orderly way.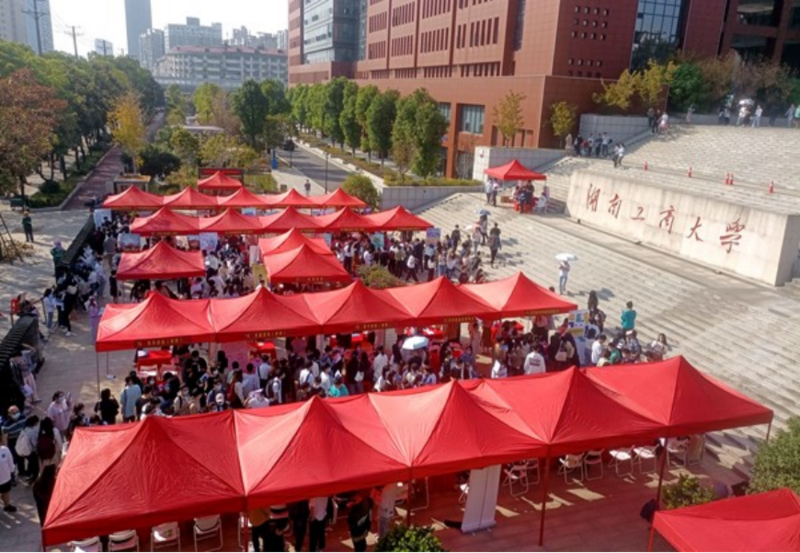 The students have expressed their gratitude to the university for providing such a job-seeking platform. "The university is very considerate and has provided us with so many high-quality employment opportunities. We must seize them," said Mao, a student from the School ofBusiness Administration. Enterprises participating in the job fair also spoke highly of the job fair and fully recognized the professional skills, comprehensive quality and outlook of HUTB graduates. "The job fair goes on smoothly, the students are outgoing and enthusiastic, which we really appreciate. We welcome them to our enterprise to create and realize greater value," said an interviewer from a recruiting company.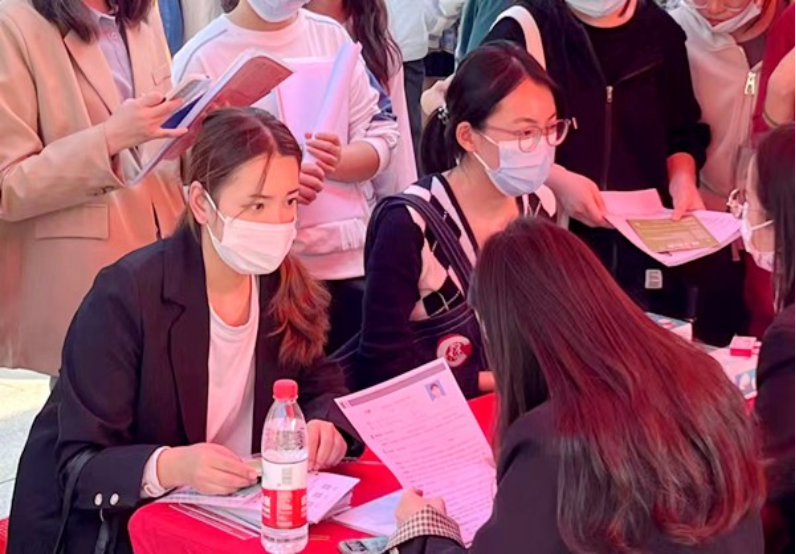 To implement the epidemic prevention and control requirements and maintain the safety and stability of the campus, the job fair required all participants to wear masks, scan the health code and the travel code, and take their body temperatures. Interviewers of participating enterprises were required to show negative nucleic test results for covid provided by Changsha within the preceding 48 hours before entering the campus.
HUTB will continue to carry out a series of activities to help graduates find jobs by integrating resources and cooperating with different parties. It will vigorously promote the work of raising the employment rate among graduates, fully implement the national strategy and policies of making employment a priority, and help graduates find better and more suitable jobs. (Lei Runqi, Zhou Yuan and Xu Chenxin)