[Rednet.cn] Fifth Young People Forum 2021 Held in Xiangcha High-tech Industrial Park
2021-11-25 18:18:04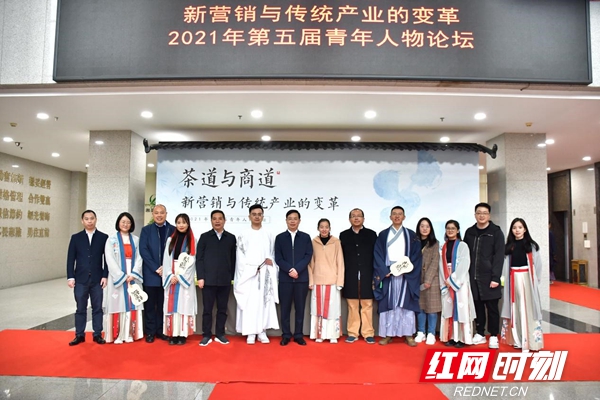 Fifth Young People Forum 2021 was held in Xiangcha High-tech Industrial Park.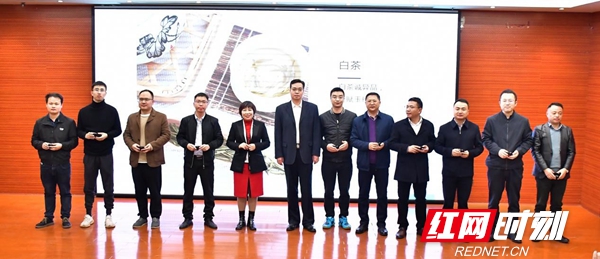 The convening of this forum has strengthened the exchanges and cooperation between entrepreneurs and senior professional managers.
Rednet.cn, November 24 - (Reported by Correspondent Wang Can and Reporter Pan Jin) Recently, the Fifth Youth People Forum 2021 "Tea Ceremony and Business Art - New Marketing and Transformation of Traditional Industries", co-sponsored by Hunan Tea Group, HUTB Alumni Association and Liusiwei Education Foundation, was held in Xiangcha High-tech Industrial Park. More than 100 entrepreneurs, investment company executives and marketing experts from various fields participated in the forum and shared the ways to break the deadlock for the traditional enterprises.
In recent years, liquor and condiments have made great progress, but the development of fresh food and tea industry with longer industrial chain and more scattered industrial layout is facing bottlenecks. How can these industries gain a firm foothold in the capital market? How to combine with the new consumption development trend is the main purpose of this forum.
Hunan Tea Group Co., Ltd. seized the opportunity of cross-border e-commerce development and established a cross-border e-commerce division. Wang Caiyan, Deputy General Manager of the group, shared her successful experiences in exploring overseas markets and summarized the new consumption trends in overseas tea markets; Yu Yuhan, Executive Vice President and Secretary of TANGEL, shared three logics and three methodologies in the new consumption field themed by Industrial Upgrading: Investment Logic and Strategy in the New Consumption Field; Zhao Kecheng, Vice President of Xiangjia Food, shared the experience of raw poultry enterprises facing the cold winter of retail industry, and expounded the idea of less tossing, more thinking and make innovation.
Well-known entrepreneurs Che Xiqiang, Yi Li and Shu Bin, financial expert Chen Guangkuo and marketing expert Ren Xiaodong also shared wonderful views. The forum was held in a creative way, with tea as the main line. Brushwood door, oiled paper umbrella, tea in Song Dynasty, Chinese zither, pipa and piccolo constructed the charming scene of Xiaoxiang drizzle, Tang style and Song rhyme. On-site guests were divided into seven theme groups: "Black Tea", "Yellow Tea", "White Tea", "Scented Tea", "Oolong Tea", "Green Tea" and "Black Tea", and appeared on stage one by one in the tea fragrance, and the tea ceremony was integrated with commerce and humanity.
The successful convening of this forum conforms to the current trend of rapid development of new media, strengthens the exchanges and cooperation between entrepreneurs and senior professional managers, and is conducive to promoting the transformation and upgrading of traditional enterprises.
During the forum, Huang Xin, President of HUTB, and Liu Siwei, Honorary First-class Professor of HUTB, presented Zhou Zhongwang, Chairman of Hunan Tea Group, with the honor of "Chief Tutor", the highest honor of Liusiwei Education Fund, in recognition of the achievements made by Zhou Zhongwang and his colleagues in poverty alleviation, tea industry industrialization and scientific and technological progress of tea industry.
Link: https://moment.rednet.cn/pc/content/2021/11/24/10453251.html