[Sanxiang City Express] Morchella Grows in the Mountains - HUTB Promotes the Rural Revitalization
2022-04-19 16:43:52
Sanxiang City Express, April 18 - (Reported by Correspondent Huang Chao and All-media Reporters Liu Zhendong and Huang Jing) In April this year, all morchella of collective business in Haogenping Village, Guzhang County were picked up, and the total harvest of morchella exceeds 4,000 kg. It is estimated that the collective economic sales of village will be 360,000 yuan and the collective income of village will be increased by over 100,000 yuan.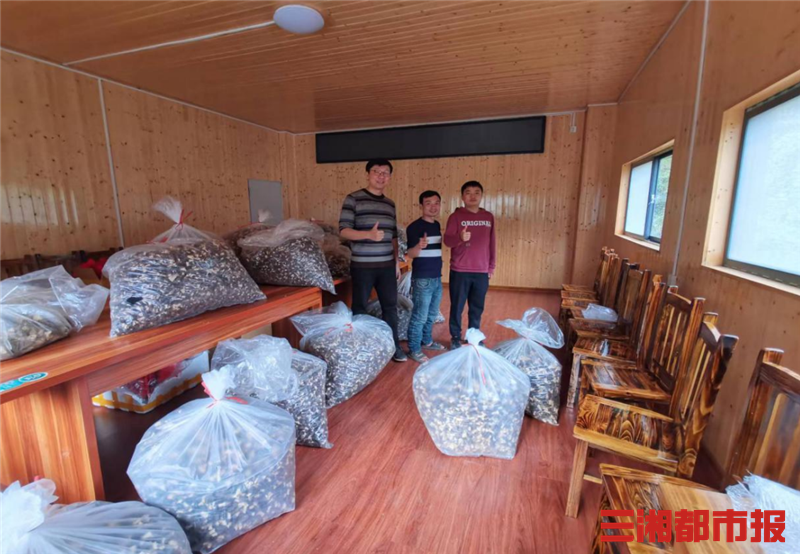 Since the arrival at Haogenping Village, Yantouzhai Town, Guzhang County to provide the assistance, the poverty alleviation team stationed in the village of HUTB has been committed to developing characteristic industrial planting based on the characteristics of Haogenping Village, such as large geographical area, wide forestry scope in mountainous areas and serious shortage of cultivated land per capita. According to the results of continuous investigation, the landform of Haogenping Village is cold highland area, which is in line with the growth conditions of edible fungi. The development of characteristic and high value-added edible fungi cultivation is more in line with the basic conditions of Haogenping Village. In October 2021, the poverty alleviation team stationed in the village of HUTB invested a total of 700,000 yuan to develop about 20 acres of wasteland and build the standardized greenhouses. The team invited the rich leaders in the village to plant the high value-added edible fungi together, and developed the collective economy to lead the people to get rich.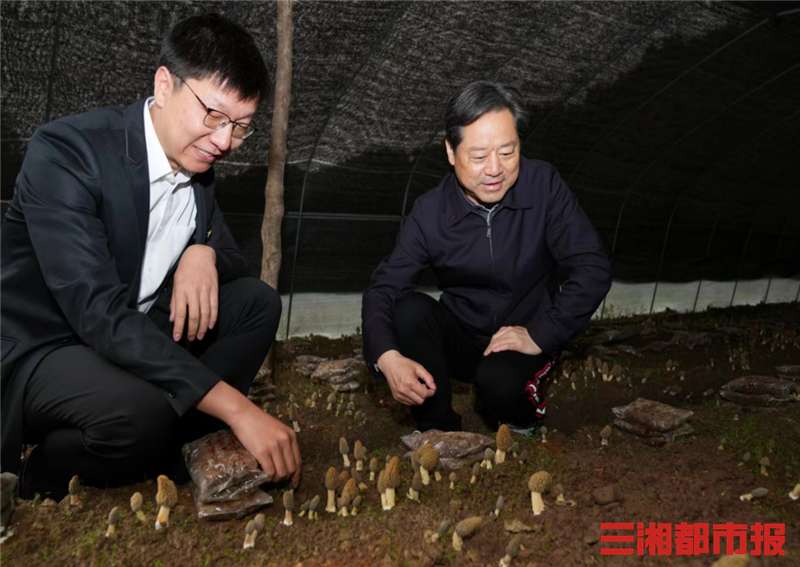 On March 19, Guo Zhenggui, Secretary of the State Party Committee, investigated the collective economic development of Haogenping Village and learned more about the production and sales of morchella. After learning that the local natural conditions fit the growth of morchella perfectly, Guo Zhenggui stressed that it is necessary to highlight the advantages and characteristics, make good use of resources, cultivate and expand the new agricultural business entities, promote the standardized production, large-scale planting, intensive processing and market-oriented management, and comprehensively improve the quality and efficiency of morchella development.
The artificial cultivation of morchella is technically demanding, and the market is in short supply. This year, the high yield of morchella also made the whole village people see hope. In the follow-up, the team will work with the Village Party Branch Committee and Villager Committee, closely link the development of village collective economy with the common people, further improve the sales channel development, industrial marketing, technology promotion and a closer interest connection mechanism with the common people, and strive to build morchella in Haogenping Village into the first brand of high-end edible fungi in Hunan Province.
Link: http://sxdsb.voc.com.cn/mobile/article/202204/202204181834493192.html