HUTB Hosts "Time Sings" Indoor Chamber Music Concert
2023-06-27
On the evening of June 1, the "Time Sings" indoor chamber music concert took place at the Hongyi Lecture Hall in the north campus of HUTB. Representatives from various schools of the university, including faculty members and students, gathered together to enjoy this splendid concert performed by the "Time" Chamber Music Ensemble from the School of Music.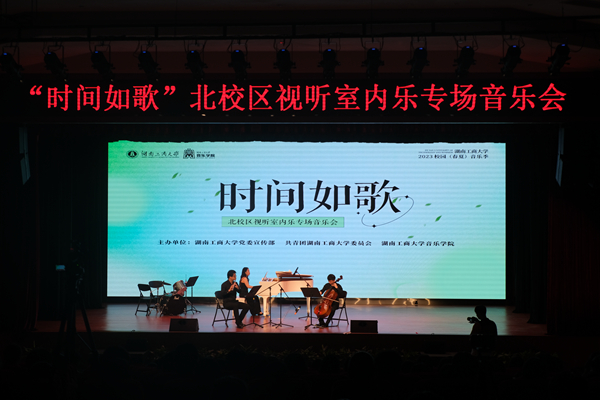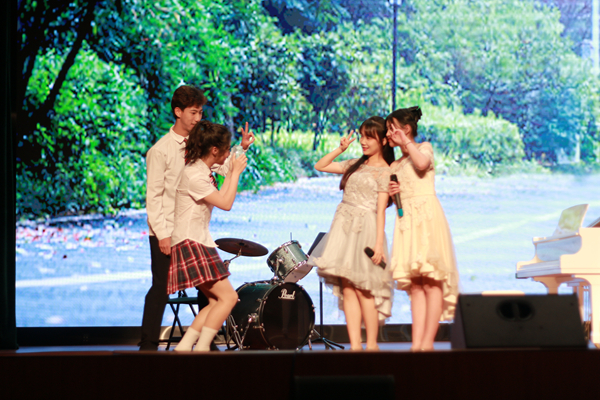 At the beginning of the concert, the evening kicked off with three classic songs: You, My Tablemate, Dear Traveler, and Love of a Thousand Years. These songs set the stage for the rest of the event.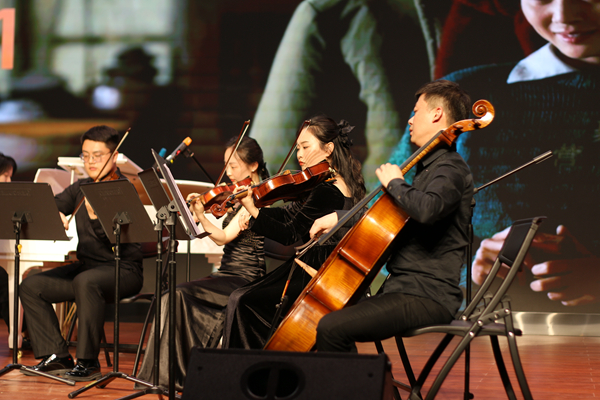 During the first half of the concert, the repertoire consisted of elegant and solemn classical music pieces. The string quartet performance of Canon showcased a melodious and undulating melody, brimming with warmth. The piano and saxophone trio performance of Pequena Czarda showcased a complex and diverse tonality with distinct rhythms. The piece alternated between soothing and elongated passages, and passionate and lively moments. The collision of piano and saxophone sounds created a brilliant and exceptional artistic effect. The Trio for Flute, Cello, and Piano in G minor, Op. 63 displayed a free-flowing melody, rich in emotions. It depicted a group of individuals facing adversity yet harboring hope in their hearts. The Trio for Violin, Horn, and Piano in E-flat major, Op. 40 showcased Brahms' complex emotional world in a vivid and profound manner. The lively and free-flowing rhythms expressed a deep love for life.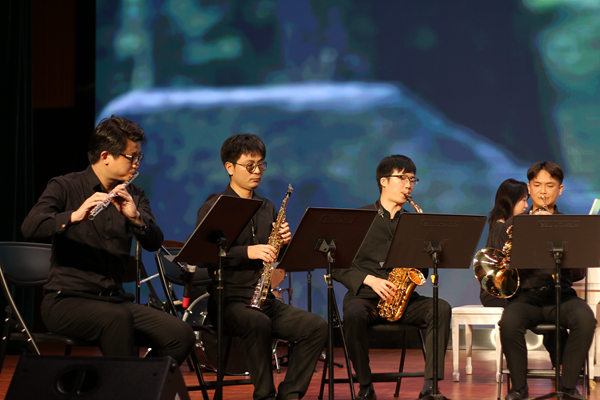 In the second half of the concert, the repertoire featured musical interpretations of classic songs from renowned films and TV series. The performance of the piece from Cinema Paradiso was enchanting, gentle, and gracefully elegant. It beautifully recreated the tranquil and idyllic life in a peaceful town depicted in the movie, evoking countless wonderful and unforgettable moments for the audience. The music from Schindler's List resonated with a profound and lingering melody, revealing people's yearning for the dawn of hope. The melody of A Lifelong Journey was soothing, presenting a simple and heartfelt portrayal of an era. The performance of As Wishes Come True was tender and touching, conveying deep nostalgia for the motherland and a hopeful anticipation for a better future. The rhythm of Varyag Carrier was firm and steady, showcasing the bravery and resilience of the heroes during the War of Resistance.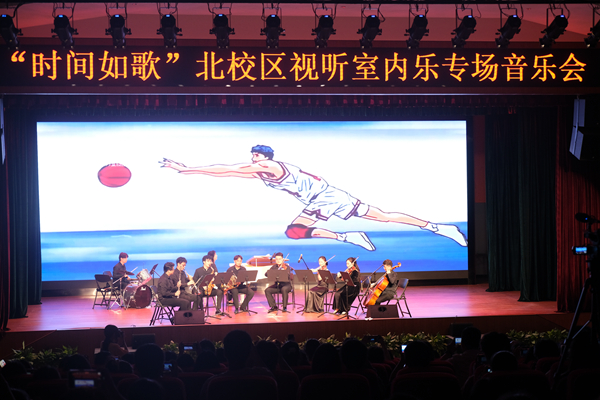 As the audience's enthusiasm remained high, the theme song from "Slam Dunk", titled I Want to Shout Out My Love, played as an encore, instantly elevating the atmosphere to a climax. The thunderous applause from the audience filled the venue, and the atmosphere was brimming with enthusiasm. The "Time Sings" indoor chamber music concert came to a successful conclusion, leaving everyone satisfied and fulfilled. (Written by Zhu Yusi and Chen Qingmei and photo by Ma Yuan and Xie Mingzhu)