HUTB Holds Gas Volleyball Competition of Faculty 2022
2022-12-12
In order to activate the campus cultural life, create a healthy, positive and civilized campus atmosphere, and advocate the concept of "exercising for one hour every day and working healthily for a lifetime", HUTB held the Gas Volleyball Competition of Faculty 2022 on December 11. Xiao Xiaoqin, Deputy Secretary of CPC HUTB Committee, attended the event and delivered a speech.
Skilled in catching the ball, flying to pass the ball, vigorously smashing, jumping and blocking... All the players were skillful in movements and vigorous in posture, and the players in each group worked together and cooperated tacitly, showing the spirit of self-confidence and courage, and releasing the charm of competitive sports with win-win cooperation. The competition process was brilliant, which attracted the audience to applaud and cheer, and the wonderful scoring pushed the atmosphere of competition scene to a climax.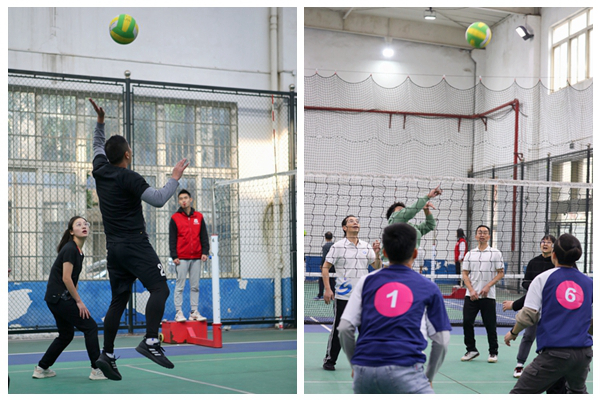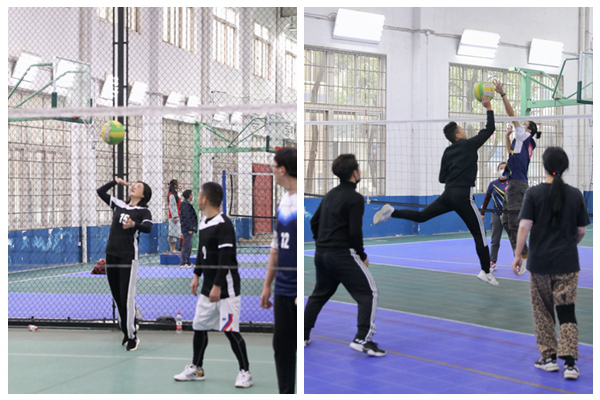 After the competition, the two sides shook hands and thanked each other, showing the valuable sports competition spirit of "friendship first, competition second". On-site referees were dedicated, conscientious and responsible, and escorted the fairness and justice of the competition. They persisted until the last moment and made wonderful competitions together with the contestants. After fierce competition, the School of Accounting won the championship, the School of Computer Science & Information Engineering won the runner-up, and the sixth division of Administrative Department Labour Union won the third place. The university has carried out a series of sports events for faculty, and various sports competitions are booming, adding a beautiful landscape to the university. The vast number of faculty have a platform to exercise and show themselves, so as to build a happy and safe campus and realize the goal and task of building an innovative first-class technology and business university with distinctive characteristics.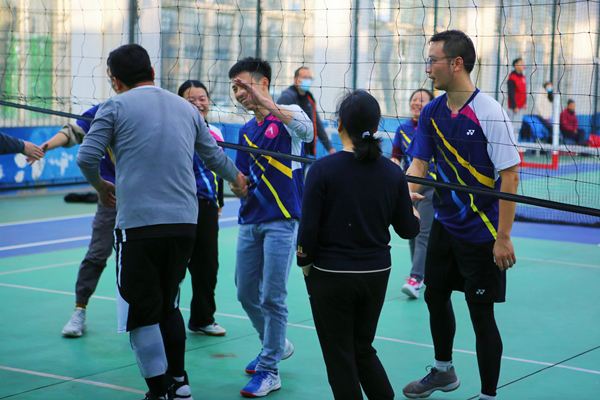 It is reported that the knock-out system was used for this competition, and the divisions of Labour Union are organized to sign up for the competition. A total of 10 players were recruited with no less than 2 female players on the field. The competition was conducted according to the latest Gas Volleyball Competition Rules approved by China Gas Volleyball Association and relevant supplementary regulations. The first two rounds are 21 points and the third round is 15 points. When the score reaches 20:20 or 14:14 in the third round, the side leading other side by 2 points will win the competition. (Written by Tu Hua and photo by Zhang Yunjia, Zhang Bowen, Xing Zhuoyu and Zhou Junling)