HUTB Holds the Excellent Case Sharing Competition for Instructors 2022
2022-12-15
In order to thoroughly study and implement the spirit of the 20th CPC National Congress, implement the decision-making arrangements of the CPC HUTB Committee and the spirit of the ideological and political work conference, the Excellent Case Sharing Competition for Instructors 2022 was held in Lingnan Innovation Media Center on the afternoon of December 13. Gan Dejian, Vice President of HUTB, attended the event. Professor Ai Chujun, the young backbone of ideological and political work in colleges and universities of the Ministry of Education, Zeng Jing, Executive Vice Minister of CPC Committee Publicity Department, Li Jilin, Minister of CPC Committee Student Affairs Department, Yang Jia, Secretary of Youth League Committee of HUTB, and Zhou Min, Deputy Director of Academic Affairs Division, served as judges. Deputy Secretaries of CPC Committee of secondary schools and full-time instructors observed and studied on the spot.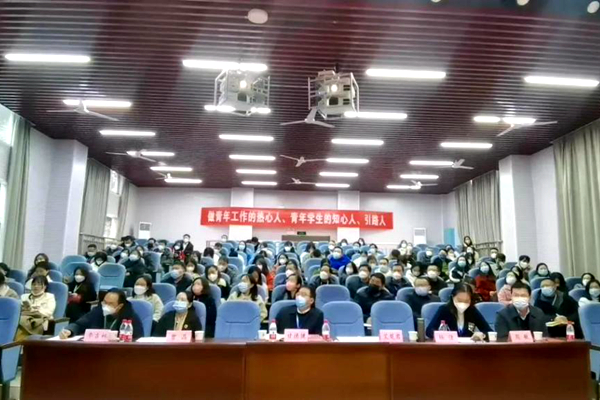 The contestants were full of energy and shared their education cases. The excellent cases of this competition all come from the daily management practice of instructors, focusing on students' academic guidance, employment planning, class affairs management, mental health education, special group attention, emergency handling, etc., showing the comprehensive abilities of instructors in HUTB in terms of political literacy, theoretical level and language expression. In the end, Zou Jiajin from School of Intelligent Engineering and Manufacturing won the first prize, Liu Sha from School of Sports and Health and Wu Qian from School of Computer Science & Information Engineering won the second prize, Tan Rong from School of Economy & Trade, Wen Zhang from School of Law & Public Administration and Mo Bijuan from School of Foreign Languages won the third prize, Xie Cuihua from School of Science, Xie Wei from School of Finance, Wu Sheng from School of Business Administration and Ye Yaya from School of Art & Design won the winning prize.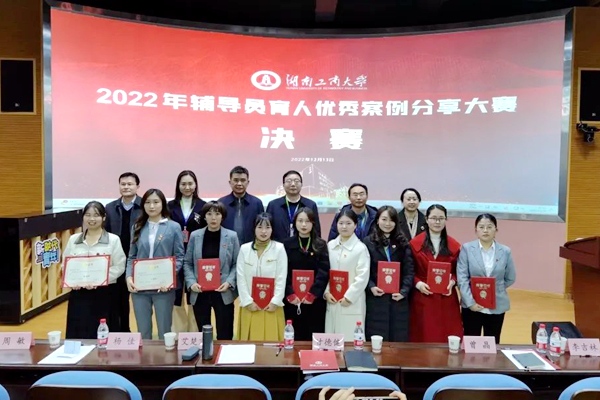 After the competition, Professor Ai Chujun made wonderful comments on the contestants' performance, fully affirmed everyone's careful preparation, and put forward pertinent opinions on the contestants' case selection and display.
Gan Dejian, Vice President of HUTB summarized the competition. He pointed out that this competition shows the wisdom and art of instructors in dealing with various practical problems. He hopes that through this competition, all instructors will deepen their understanding of student affairs and practical problems, improve their quality and ability to solve problems, feedback work practice, enhance their working ability and educational skills, tell the story of educating people by HUTB, pass on the good practices of cultivating people by virtue by HUTB, and make greater contributions to the realization of the strategic goal of "Three Advances and Three Highs". (Reported by Tang Mingyu, Wang Chengmei and Du Ruoxuan from Student Affairs Division)