[Hunan Today] Chen Xiaohong, CAE Academician: Promote the Development of Digital Economy with
2022-09-02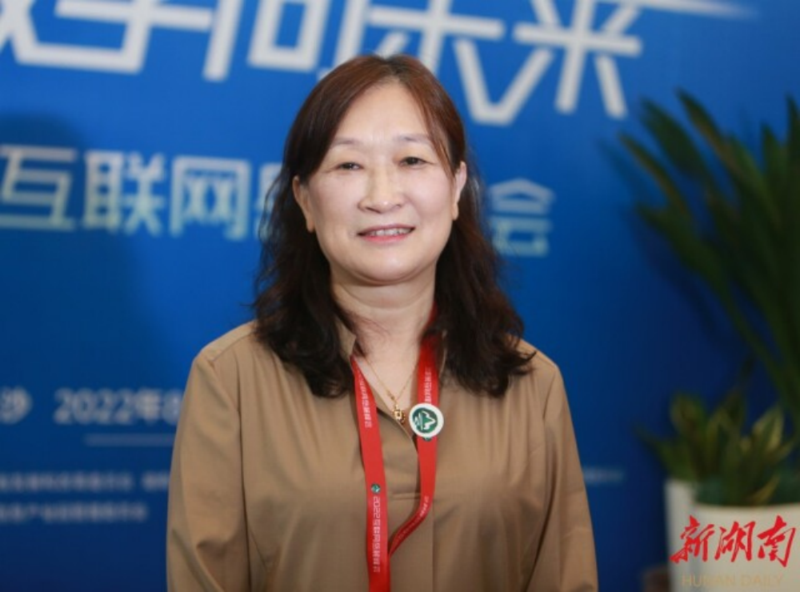 Reported by Chen Xin and photobyZhao ChifromHunan Daily·Hunan Today
"At present, computing power plays a fundamental role to provide support to both industrial digitization and digital industrialization, and directly affects the digital transformation and the high-quality economic development."Chen Xiaohong, CAE Academician, Director of Xiangjiang Laboratory, and Secretary of CPC HUTB Committee, said in an interview that among the four major centers built by Xiangjiang Laboratory, the center of "computing power" is the top priority. She also hoped to promote the advancement of the digital economy and the high-quality development of the overall economy through computing power and algorithms.
"This year, the digital economy will account for more than 40% of GDP, so I am very optimistic about the future development of Hunan. In order to achieve the goal of economic development, we must strive to develop the digital economy, and computing power is the core productive force in the era of the digital economy." Academician Chen Xiaohong said.
In the view of Academician Chen Xiaohong, Hunan has unique advantages in focusing on the development of advanced computing and artificial intelligence. For example, in the field of super-computing, Hunan is in the leading position in the world, and Changsha, as the capital of construction machinery, has a very good application backgroundin the digital transformation and construction of construction machineryand also has advantages in the domains such as operating system, industrial software and so on.
In addition, in terms of reserve of talent, Xiangjiang Laboratory closely cooperates with 7 universities, including the National University of Defense Technology, Central South University, Hunan University, Hunan University of Technology and Business, Hunan Normal University, Xiangtan University, and Changsha University of Science & Technology, to build intellectual support for achieving the goal with powerful talent resources.
"The current deficiency is how to solve the problem of startingfrom scratchin order to achieve a zero breakthrough." Academician Chen Xiaohong said frankly, pointed out that breakthroughs should be achieved in the original basic theory of computing power and artificial intelligence, core algorithms, base system software, and some high-grade, precision and advancedequipment, as well as artificial intelligence with high simulation and stronger cognitive ability.
How to achieve a breakthrough of "starting from scratch"?Academician Chen Xiaohong pointed outthat "starting from scratch" requires researchers to seek breakthroughs in first-principles methods on the basis of mathematics, physics, chemistry, and other disciplines, and to realize the cross-integration of basic disciplines to makea fast roadfor breakingthrough the bottleneck.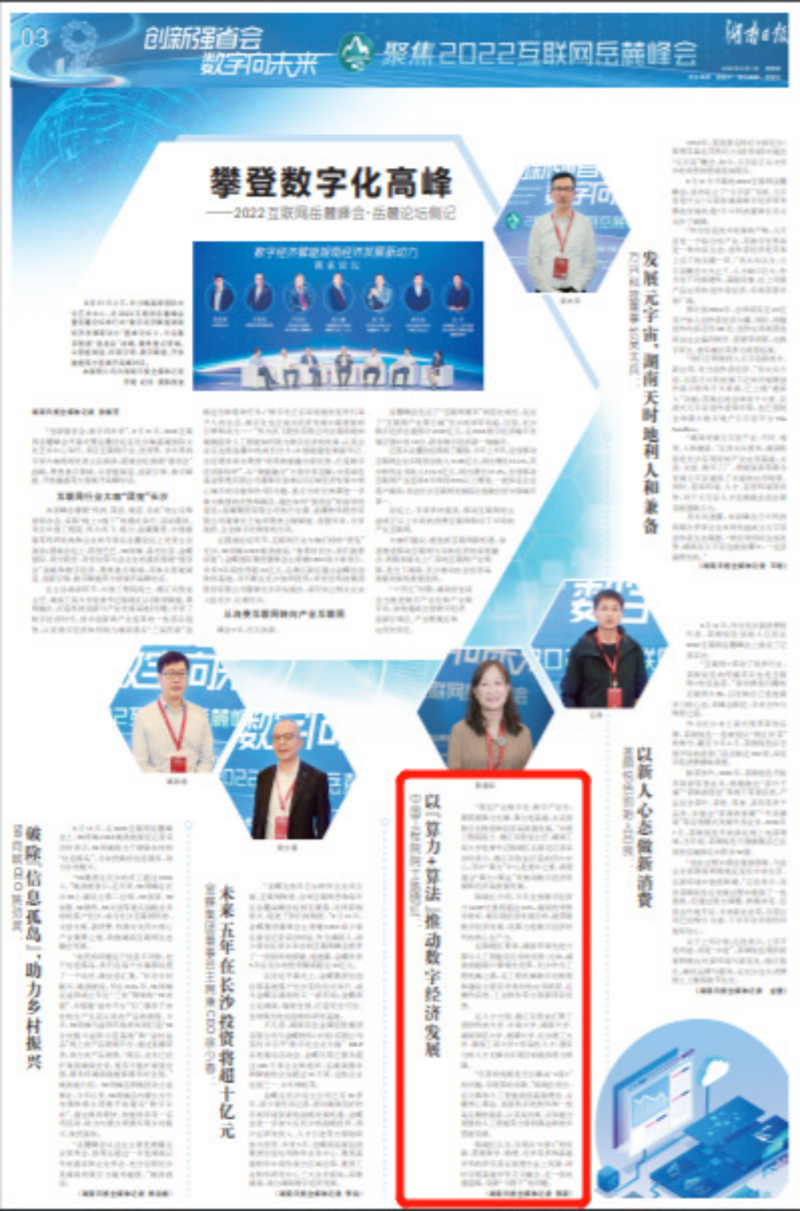 (Published on Hunan Daily, September 1, 2022, Edition 03)
Link