[Hunan Today] First Appearance of 3D-Printed Wenqin, Resounding the Spring of Xiangjiang
2023-04-19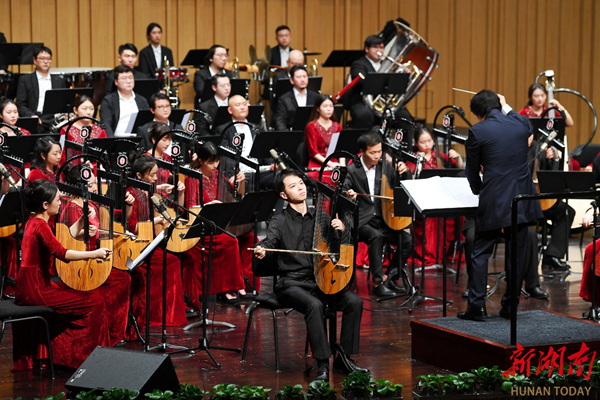 Hunan Daily·Hunan Today, April 18 (Reporter Long Wenyang, Photographer Fu Cong, Correspondent Lei Xin) Tonight, the Resounding Spring Experimental Symphonic Concert was held at Changsha Concert Hall, where the 3D-printed version of the Chinese musical instrument, Wenqin, developed by Hunan musician Wen Zhengqiu, made its first appearance.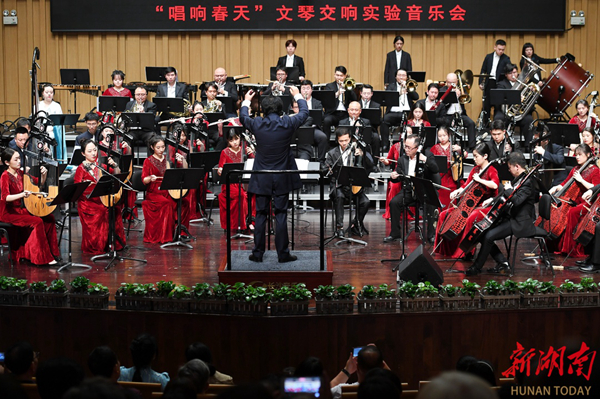 The concert was directed and conducted by Xiao Ming, the conductor and Dean of the School of Music at HUTB. Wen Zhengqiu, the inventor of Wenqin and a specially-appointed part-time professor at HUTB, served as the consultant for the concert. The performance featured the HUTB Symphony Orchestra (Hunan Xiangjiang Symphony Orchestra), Jilin Provincial National Orchestra, and Hunan Ethnic Orchestra. Zhang Yinyue, Vice President of Hunan Musicians' Association and an erhu player, Wu Yuxin, a double bass player, and Ye Ruikang, a young erhu player, were among the participants.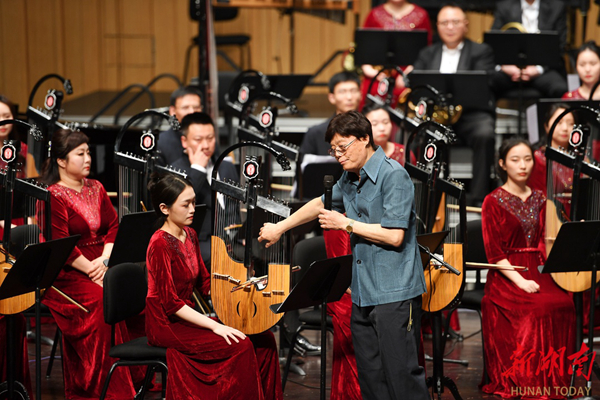 During the concert, a series of well-known Chinese and Western compositions were performed, including Yaozu Dance, My Motherland, Swan Lake Suite, Red Detachment of Women Suite, The Butterfly Lovers, Wild Geese, Jiu'er, and more. The 3D printed version of the Chinese instrument "Wenqin" played alongside brass, woodwind, and percussion instruments, creating a harmonious and enchanting melody of spring.
Link