HUTB Holds Unveiling Ceremony of Hunan Postdoctoral Innovation & Entrepreneurship Practice Base at Xiangjiang Laboratory
2023-04-10
On the afternoon of April 9, the unveiling ceremony of the Hunan Postdoctoral Innovation & Entrepreneurship Practice Base at Xiangjiang Laboratory was held at the Academic Conference Center of Xiangjiang Laboratory in the Economic Management Complex of HUTB. Lu Xicheng, Lu Chunfang, Nie Jianguo, Ouyang Xiaoping, Zheng Jianlong, Fan Guobin, Liu He, Chen Xiaohong, Wang Yaonan, and Yang Hong, who are academicians of the Chinese Academy of Engineering, as well as Liu Zhongmin, a foreign academician of the Russian Academy of Engineering, Li Zhijian, Director of the Department of Science and Technology of Hunan Province, Yang Wangping, Deputy Director of the Department of Human Resources and Social Security of Hunan Province, Hou Zifang, Director of the Professional and Technical Division, and Xu Zhao, Director of the Expert Center, as well as Zeng Wanhui, the Chairman of Changsha Jingjia Microelectronics Co., Ltd., and Liu Guoquan, Vice President of HUTB, attended the ceremony. Professor Xie Ziqing and other members of the project team from Hunan Normal University, which undertook the major projects of Xiangjiang Laboratory, participated in the ceremony. The unveiling ceremony was presided over by Vice President Liu Guoquan.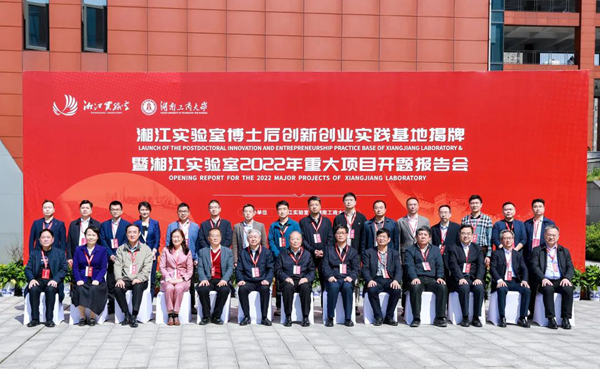 Chen Xiaohong, CAE Academician, Director of Xiangjiang Laboratory, and Secretary of CPC HUTB Committee, delivered a speech in which she warmly welcomed and sincerely thanked all academicians and experts on behalf of Xiangjiang Laboratory. She pointed out that Xiangjiang Laboratory is a major scientific and technological deployment of the Hunan Provincial Committee of the Communist Part of China and the People's Government of Hunan Province, and an important measure for our province to comprehensively implement the "Three Highlands, Four New Missions" strategic position and mission. With "1456" as overall framework, Xiangjiang Laboratory carries out layout and construction, and builds a leading area of demonstration. The first batch of 19 academicians and expert teams have settled in Xiangjiang Laboratory, bringing together top talent teams from 7 universities and 36 enterprises to carry out innovative research. Xiangjiang Laboratory has cooperated with government departments to establish regional innovation centers and has jointly established multiple innovation research institutes with leading companies. The unveiling of the Hunan Postdoctoral Innovation & Entrepreneurship Practice Base at Xiangjiang Laboratory, as well as the appointment of postdoctoral cooperation mentors, marks an important step for the laboratory in talent cultivation and team building.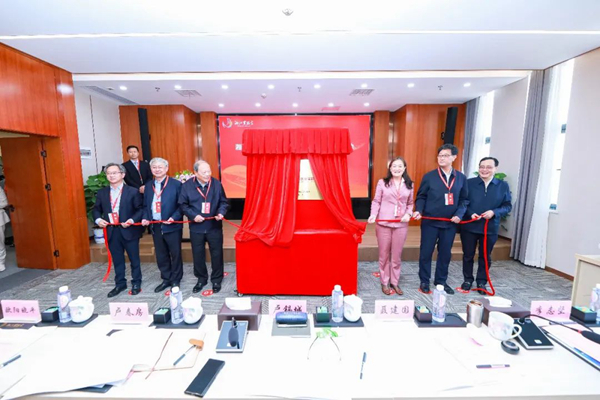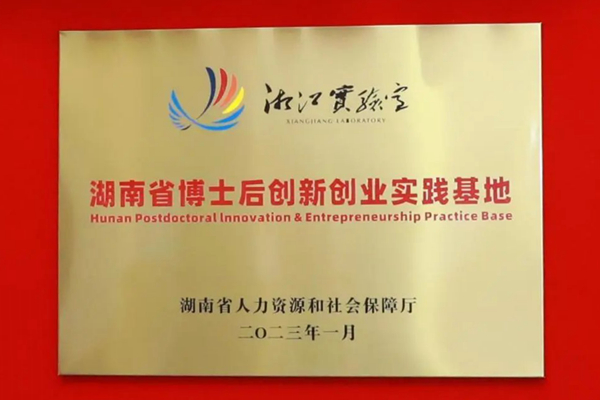 Amid applause, Academician Chen Xiaohong, Academician Lu Xicheng, Academician Lu Chunfang, Academician Nie Jianguo, Director Li Zhijian, Deputy Director Yang Wangping jointly unveiled the plaque for the Hunan Postdoctoral Innovation & Entrepreneurship Practice Base at Xiangjiang Laboratory. Afterwards, Academician Chen Xiaohong presented the appointment letters of postdoctoral cooperation mentors to Academician Ouyang Xiaoping and Academician Fan Guobin, who are postdoctoral cooperation mentor representatives.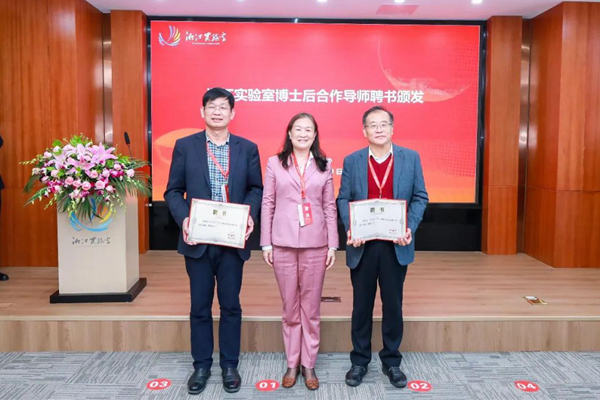 Deputy Director Yang Wangping presented the appointment letters for postdoctoral cooperation mentors to Professor Xie Ziqing, Professor Li Dongsheng, Professor Xu Xuanhua, and Professor Hu Chunhua.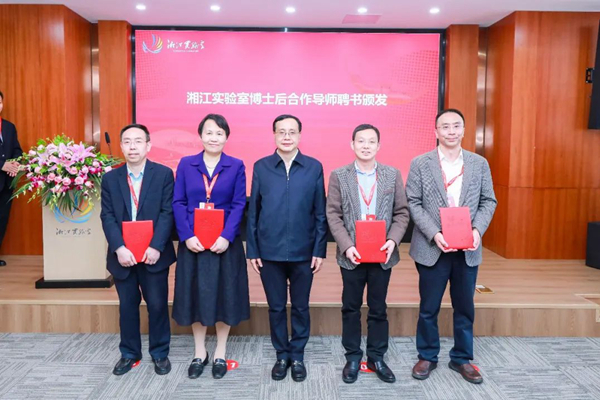 The Xiangjiang Laboratory is led by the People's Government of Hunan Province, organized by the Department of Science and Technology of Hunan Province, and jointly established by multiple parties with HUTB taking the lead. It is registered as a new type of research and development institution with independent legal personality. The laboratory was inaugurated and officially launched on July 10, 2022. In 2022, the Xiangjiang Laboratory undertook research work on 13 major tasks and 8 key tasks. These tasks were designed to address the "bottleneck" technologies that need to be resolved within the scope of the research. Significant technological innovations achieved include an automatic 3D parallel intelligent computing framework for large-scale model training, a cloud-edge computing software platform, key technologies for integrated digital management of energy and environment, parallel solving applications on domestically developed supercomputing platforms, a multi-party big data integration and sharing platform, a platform for secure management and control of big data element circulation and transactions, and intelligent monitoring and regulation of low-carbon operation in industrial processes. (Written by Yang Lei and Xiao Yadan and photo by the Converged Media Center of HUTB)